Baillie Gifford appoints co-manager on Multi Asset Income fund
Replaces retiring Smith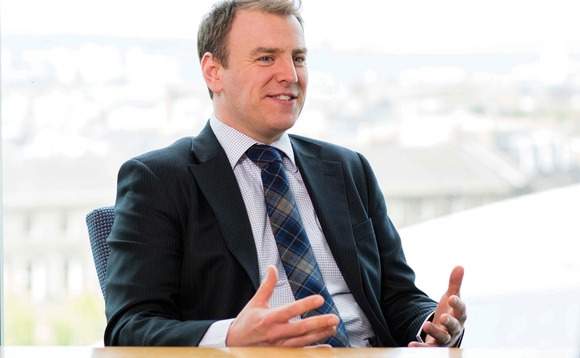 Baillie Gifford has named investment grade credit head Gregory Turnbull Schwartz co-manager on its Multi Asset Income fund, replacing Gerald Smith, who retires in April after 32 years with the firm.
Turnbull Schwartz will join the firm's rates and currencies head Steven Hay and James Dow (pictured), co-head of global income growth on the fund, which launched in August 2018.
He has been closely involved with the fund since its launch last year, managing its investment grade credit assets. He will now have greater responsibility for decision making and overall portfolio construction on the vehicle.
Turnbull Schwartz joined Baillie Gifford in 2016 from Kames Capital, where he spent ten years in a number of roles across the investment grade market.
James Budden, director of retail marketing and distribution at Baillie Gifford, commented: "This new role will see Gregory assume greater responsibilities for decision making and overall portfolio construction, using his considerable knowledge and experience to benefit the senior investment team."
Retiring Smith joined the firm in 1987 and has held a number of senior leadership roles in equity and non-equity strategies.
Also retiring at the same time are Alison Warden, one of the partners in finance and operations; and Jonathan Bates, an investment manager in the ACWI Alpha strategy.
Back to Top