EM earnings: Where do we go from here?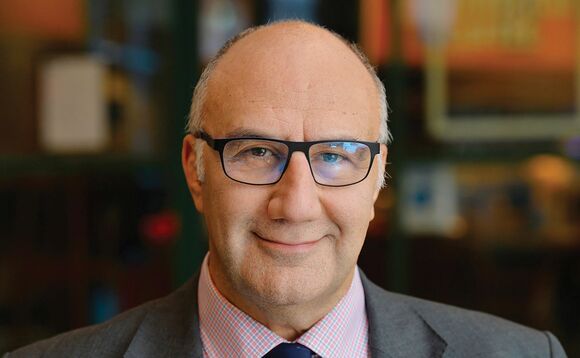 Emerging markets (EM) have endured a tricky spell this year as the impact of US trade policy changes and slightly weaker earnings than expected rocked the sector.
While the asset class is down some 10% year to date, the vast majority of the losses are coming from tumbling currencies.
The Turkish lira, for example, dropped 25% in August - a show of no confidence in President Recep Tayyip Erdogan - and South Africa is now being hit.
All EM currencies are therefore extremely cheap, but unlikely to fall much longer because countries are probably going to start raising interest rates.
Gallery: Six reasons the emerging markets rally will continue in 2018
That is what the markets want to see, and it is important to note the risk of contagion across countries is much reduced compared to previous periods of volatility due to less reliance on US-dollar denominated debt.
The other factor to consider is earnings. There has been some concern about a downgrade in EM earnings, particularly following an environment where investors became accustomed to seeing a semi-permanent upward trajectory for them.
The facts are 92% of EM companies have now reported second quarter earnings, reporting 15% earnings growth on average, versus a consensus forecast of 16%. Much of this miss on earnings has been caused by a few bad companies and sectors.
One of the worst culprits was the utilities sector, which showed up a 47% shortfall in consensus earnings growth in Q2 - a major Korean electric power company and a Thai electricity firm were the worst hit.
IW podcast: Are emerging markets still the future of the global economy?
The industrials sector also had a 29% shortfall in earnings growth. Here again, four companies dragged down performance that was otherwise flat. China Southern, China Eastern, Evergreen Marine (Taiwan) and a Brazil jet manufacturer were the offenders.
Where do we go from here? There could well be further earnings downgrades from analysts who must reflect a change in the house view of economic growth - investment banks are now factoring in lower world growth lower from trade wars in 2019.
But even with this, earnings growth should still be 5.9% for 2018, while it is forecast to come in at 11.5% in 2019.
Kim Catechis is manager of the Legg Mason IF Martin Currie Global Emerging Markets fund
Bull Points
• EM currencies likely to stabilise as countries take action
• Earnings growth remains attractive and on a three-year view this is an attractive entry point
Bear Points
• More earnings downgrades likely from analysts
• Specific EM currencies could see further falls in value
Back to Top