The forces driving emerging market debt returns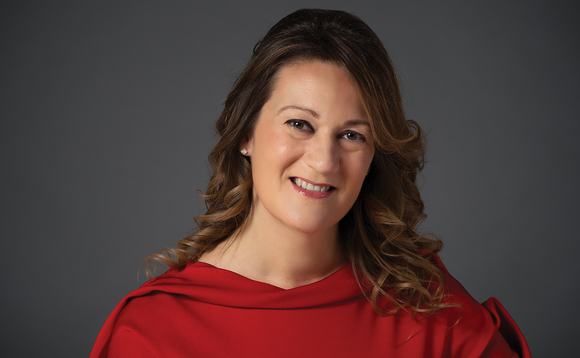 Emerging market (EM) local currency debt looks set to extend gains in early 2020, as contained trade war fears and ample liquidity sustain investors' hunt for yield.
Various accommodative elements could drive the asset class, ranging from long-term growth to carry, real yield and currency appreciation.
However, investors looking to invest in this space may want to hedge their exposure, as any upside surprise could limit the potential of EM debt local currency returns.
As announced by the US Federal Reserve and the European Central Bank, balance sheet expansion is resuming in an effort to prop up and expand the cycle further.
Against this backdrop, the lower inflation environment in EM has allowed many of its central banks to ease financial conditions by cutting rates.
EMD yields look attractive but beware political risks
Investor flows into EM debt often trail the change in real yield differential between emerging and developed markets.
We have seen recent falls in inflation in EM, from a peak near 10% in October 2018 to almost 6% recently, based on PriceStats data.
This has helped the real yield differential versus developed markets. Moreover, the differential has continued to increase over the past few months, and flows have started to return to EM debt.
Idiosyncratic challenges remain. The risk of a Moody's downgrade of South Africa could limit the attractiveness of ZAR-denominated sovereign bonds on an FX-unhedged basis.
Meanwhile, Asian debt remains exposed to the trade war. Social upheavals in Chile and Latin America are also potential threats that could further weaken currencies.
Flows into EMD assets 'likely to persist'
Beyond trade, elevated EM debt levels and the path of US real rates will also be important. Past instances of US real rates rising in excess of 20 bps have historically driven EM FX sell-offs of 1.5% or more.
While this is not the current base case, it has the potential to be a grey swan in 2020.
Nevertheless, these risks could be partly mitigated by abundant global central bank liquidity.
Advanced economies are already set to maintain accommodative policy, and easing in developing nations will add to a supportive environment for EM debt.
Claire Perryman is managing director and the UK head of SPDR exchange traded funds at State Street Global Advisors
Bull Points
• EM local currency debt could extend gains as contained trade war fears and ample liquidity sustain investors' hunt for yield
• Based on flow patterns in relation to the real yield differential, the current environment is conducive to flows into EM debt
Bear Points
• Downgrades, a change in the trade war tensions and social upheaval stand out as possible threats to certain EM countries
• Fast-rising US real rates could lead to an EM FX sell-off
Back to Top