Why ultra low government bond yields should 'give pause for thought'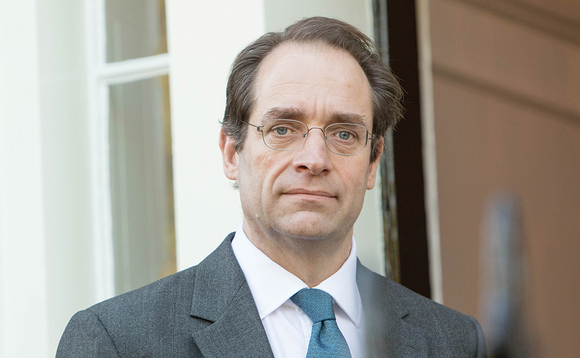 Investors have piled into bonds such that more than $15trn worth are now negative yielding if held to maturity – a new record.
The consequence of this has been something of a feeding frenzy as investors have rushed to buy higher yielding credit and bond proxy/structural growth equity assets.
Wealth managers dump UK assets in favour of global bond funds
However, the fact government bond yields are being pushed down aggressively should give pause for thought.
If the US economy cannot bear interest rates of 2.5% despite all the fiscal stimulus that they have undertaken, the fiscally profligate federal budget and a jobs market, which is exceptionally tight, then clearly debt levels are too high.
However, interest rates are now being cut in an attempt to stimulate further borrowing.
In Europe, things are even more extreme, with promises that interest rates will go deeper into negative territory despite little evidence that such a policy actually helps the real economy.
As equity markets were pushing up to new highs, we were cutting equity risk while at the same time adding to our position in gold.
More recently we have reduced emerging market equity exposure and added to our short-dated US TIPS position.
We are concerned that, despite a relatively reassuring H1 results season, companies will start to guide down earnings forecasts for 2020 in the autumn.
Given the heightened trade tensions, it may be that inventory building masks the slowdown initially but, with inventories already at unsustainably high levels, a period of destocking and slower growth is inevitable.
Should the oil price continue to fall and stay low, the US credit cycle will turn negative and this, allied with other signals, suggests that end demand is likely to disappoint.
BofAML survey: Number of fund managers expecting global recession in next year jumps
How the US dollar reacts to events will be key. If it weakens, in the face of speculation that US interest rates will be cut more aggressively, then this will reduce global economic pressures.
However, if the US dollar strengthens (as we think it will) due to its status as a 'safe haven' asset, then pressures will continue to build and an even more risk off stance will be appropriate.
Hector Kilpatrick is chief investment officer at Cornelian Asset Managers
Bull Points
• Extraordinary monetary policy may support asset prices
• US dollar weakness would be positive for risk assets
Bear Points
• Inventories levels are high and need to clear
• 2020 earnings forecasts need to be cut
Back to Top