Gresham House Strategic's Staveley hopes to become 'go-to' small-cap investment trust
High hopes following surge in share price total returns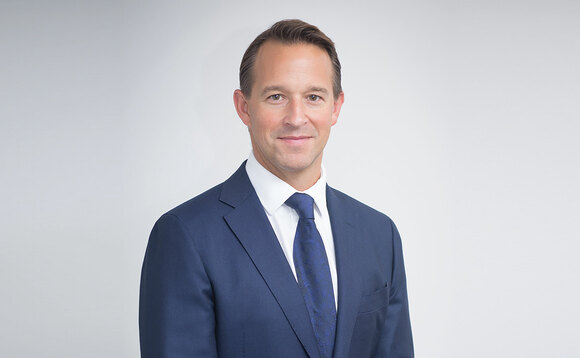 Gresham House has its sights on growing its UK small-cap investment trust, Gresham House Strategic (GHS), to become "a go-to place for value" after stellar performance saw its discount narrow significantly through 2019.
GHS saw share price total returns of 60% in 2019, as the investment trust and its peers were buoyed by the Conservatives' decisive General Election victory.
As a result, GHS's discount narrowed from around 30% in January 2019 to 6% as at 31 January 2020.
The Top Down: Gresham's Wotton on 'potential banana skins' for UK firms
Richard Staveley, who joined Gresham as managing director for strategic public equity in September from Majedie Asset Management, said the firm's long-term plan was to grow the £48m trust should it move to a premium.
"It is a problem that is quite some time away, but we believe we can scale it to somewhere between £250m and £500m," Staveley said.
The former River & Mercantile founder said GHS has a commitment to value investing - it targets lowly rated AIM-quoted stocks with a catalyst for a recovery in value, investing with a private equity approach to public markets.
This value bias will stand the trust in good stead for if and when value returns to favour with investors, he predicted, noting there were "not many places left [that] are really committed to value".
That is particularly true within the small-cap world, he said, with most small-cap investors "looking for the next growth company".
Staveley explained: "Take Aberforth, for instance, which has a fantastic value mentality. It looks after around £2.5bn now and it has about 100 holdings, so that means the average holding is £30m. So it would have to control a £50m company to invest in it."
With the sweet spot in strategic public equity at the sub-£250m level, according to Staveley, that could make GHS "possibly the go-to place if you want exposure to value".
The company has a concentrated portfolio of between ten and 15 names currently, with the largest holding, Augean, accounting for almost a third of its assets.
The strategy aims for an internal rate of return of 15% on investments over the long term.
The small-cap space has been rocked recently by a liquidity crisis at Woodford Investment Management, where Neil Woodford's move into illiquid stocks and subsequent outflows caused the fund to wind up and lose investors a lot of money.
ASI and Gresham House form JV to roll out small-cap 'MiFID' fund
Staveley, who thinks the wider Gresham House team is one of the most experienced illiquidity teams in the market, said he worries market participants are being "overly obsessed with liquidity".
"The general feeling because of Woodford has immediately been that [illiquidity] is bad. If we get back to the real world, the real world does not actually really care about liquidity.
"I think it is incumbent upon the industry to come back to customers and try to explain why illiquidity is not a bad thing; it is about understanding what it means and why it is important."
Staveley added that before GHS buys a stock, it writes a number of exit theses, including an illiquid exit thesis.
"We will not buy anything where we have not worked out how [to sell an illiquid security]."
Back to Top