Equity trusts offer value as renewables and infrastructure premiums climb
Average discount narrowest in 20 years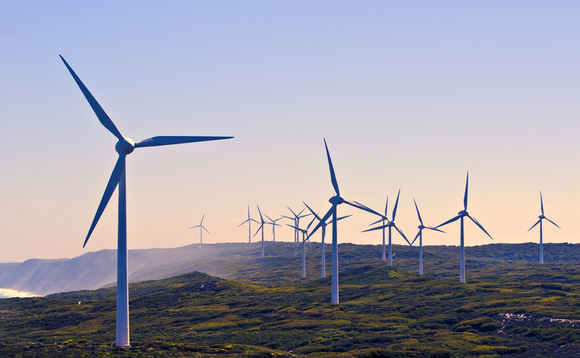 Investment company discounts moving into 2020 have "never been tighter", but trust buyers are still seeing bargain opportunities in a number of equity-oriented mandates.
The average discount for investment companies excluding VCTs and 3i hit 0.4% in February and 0.5% in April 2019, the narrowest seen in the past 20 years, Morningstar data shows.
Edinburgh IT set to dump Invesco's Barnett in favour of Majedie
Although this figure had widened slightly to 3.4% as at 31 December, it was still much narrower than the three-year and five-year averages of 6.6% and 7.1% respectively.
Patrick Thomas, investment director at Canaccord Genuity Wealth Management claimed "ratings have never been tighter".
This was partly due to the huge growth of the infrastructure and renewable sectors, which trade on big premiums, Thomas explained.
Through 2019, the renewables sector re-rated from a 4% premium at the beginning of the year to a 21% three-year high by year-end, broker Stifel pointed out in a recent note to clients.
Likewise, the infrastructure sector moved from an 8% premium at the beginning of 2019 to a 15% premium by year-end.
However, there are pockets of opportunity for investors to pick up a bargain in the 'new year sale', particularly in those areas that performed poorly last year.
For instance, the worst-performing trust in 2019 was Riverstone Energy, which invests mainly in unlisted North American oil firms.
Riverstone lost almost two-thirds, or 61.5%, of its value last year, leading to its discount widening to 57.8% as at 7 January - twice as wide as its three-year average discount of 24.6%.
While James Carthew, head of investment company research at QuotedData, noted the stock "is not without risk", he countered that "if the recovery in the oil price is sustained, things might improve for Riverstone Energy".
Elsewhere, India Capital Growth also performed poorly, shedding 39% of its value in the past two years. As a result, its discount is almost 20%, having traded on a single-digit figure of 8% in the summer.
Carthew explained India's stockmarket is "a long way off its highs", while the "small- and medium-sized companies this trust specialises in have underperformed".
As a result, the trust's manager believes "this is the best buying opportunity since 2013".
Commercial property
Another area that performed poorly in 2019 was UK commercial property, as Brexit uncertainty and retail's structural challenges weighed.
Ediston Property Investment Company lost 11.4% in the year, seeing its discount slip to 16.6%. Its three-year average discount was 5.5%.
Tony Yarrow, co-manager of the Wise Multi-Asset Income fund, thinks the trust is "interesting on account of its 70% exposure to retail parks", as opposed to shopping centres and high-street outlets.
"The sector may to some extent be underpinned by the fact that valuations are below rebuild cost, and the potential for this change of use," said Yarrow.
Two trusts focused on investing in Japan currently look cheap, according to experts. The Coupland Cardiff Japan Income & Growth fund currently sits on a 1.9% discount, which compares to its three-year average premium of 1.4% .
Baillie Gifford Shin Nippon, meanwhile, has slipped to a 1.2% premium. Its three-year average premium is 3.4%.
Thomas likes both, noting that while the latter "has had a relatively underwhelming last 12 months", its current rating and long-term track record "make this the most attractive buy in the peer group".
UK equities tipped as top performer for 2020 in AIC fund manager poll
UK small- and mid-cap companies received a bounce from December's General Election win for Boris Johnson's Conservative party, leading many trusts to see a sharp re-rating during November and December.
However, one that remains on an attractive discount according to Carthew is Strategic Equity Capital, which trades on a 16.7% discount, compared to a three-year average 14.5%.
The trust has had a difficult few years, said Carthew, but 2019 was better, with returns of 26%, well ahead of its benchmark.
Back to Top