Electric vehicles gallery
Six investment experts give Investment Week their thoughts on the future of the electric vehicles (EV) sector as the world slowly emerges from the pandemic.
Charles Lilford, co-manager of the BlackRock BGF Future of Transport fund
With a slew of strategic commitments to the EV revolution announced by major auto manufacturers, there is no doubt that we have reached an inflection point in the rise of electric vehicles. 
Over time, as costs come down, enabling adoption rates to increase, it is reasonable to expect a plethora of EV markets to expand all at the same time – beyond the strongholds we have seen develop in Norway and the Netherlands so far.
By their very design, automotive companies are highly global, conscious of the economies of scale and sophisticated in their multi-national footprints. 
For this reason, the mushroom effect of EV expansion could ultimately be even more significant than the disruptive and exponential expansion we have observed in other sustainable technologies, namely solar power.
Charging infrastructure remains an area of concern in terms of hurdles to EV expansion, though it is only one part of the puzzle – given that many existing EV drivers are adopting new charging habits to internal combustion engine drivers (the majority of city driving will tap into home or office charging – versus the petrol station model).
Luke Barrs, head of fundamental equity client portfolio management (EMEA and Asia ex-Japan) at Goldman Sachs Asset Management
Sustainability has become a key priority for Chinese policy, a natural evolution of policies that China has followed in recent years. 
President Xi Jinping recently announced that China plans to reach "carbon neutrality" by 2060 and the government has already set various additional environmental targets, while also enacting regulations and reforms to preserve the environment. 
We expect heightened focus on diversifying away from fossil fuels by investing in alternative energy sources, implementing carbon regulation and pricing policies – dynamics we see impacting many aspects of the EV value chain.
Heavy investment into research and development has catapulted Chinese battery and battery-component makers to the forefront as critical suppliers to major auto companies worldwide. 
More significant spending on "new infrastructure projects", such as NEV charging stations, coupled with regulations, subsidies and tax exemptions, should help boost local adoption of more sustainable solutions. 
The rising adoption of NEVs globally, driven by growing emphasis at the state and corporate levels, should provide a conducive backdrop for demand for businesses related to NEVs. 
In addition to investing in Chinese EV manufacturers, we see opportunities in the supply chain and invest in global leaders in producing NEV batteries and battery components, cables and connectors for autos.
Stephanie Wu, global emerging markets equity fund manager at HSBC Asset Management
Electric vehicles (EVs) will play a vital role in the global effort to mitigate climate change, and companies based in emerging markets will be key enablers of their adoption. 
EVs are becoming increasingly attractive relative to their petrol or diesel counterparts.  EVs overtook ICEs in terms of performance some time ago. Battery safety and "range anxiety" have been largely solved, and total ownership costs are fast converging.
Government policy measures have been an essential element of the EV story so far, and will remain so, including in emerging markets – particularly in China, where the State Council's new development plan for the EV industry is targeting 20% penetration for EVs by 2025, cementing the country both as a key producer and consumer of EVs. Industry experts believe that by 2030, EV penetration in China will be 40-50%. 
Investment opportunities in emerging markets abound throughout the EV value chain. This includes miners in Latin America and EMEA producing lithium and copper, to leading battery manufacturers in South Korea and China, to producers of in-car electronics in China, Korea and Taiwan, all the way through to some prominent Chinese and Korean EV brands. 
Duncan Goodwin, manager of the Premier Miton Global Sustainable Growth fund
EV battery technology is not new. However, a combination of political and regulatory support globally, particularly in Europe and China and a consumer shift – thank you, Tesla – has led to a step change in capital being invested in EV technology over the past decade, which has lowered the cost of production and improved battery efficiency and safety. 
This in turn, coupled with charging infrastructure investment, has widened the addressable market, which in turn has increased investment. Companies along the whole value chain have seen higher growth and, generally, higher share prices.
However, there are questions to be considered around valuation and risk. In our experience, the largest risks with investing thematically in areas such as the future of transport are that the prospective growth is already discounted in the share price at the point of purchase, or that the prospective growth never materialises to the benefit of shareholders, and that the valuation already reflects this growth. 
This is particularly relevant in a nascent industry such as EVs. Where the returns will reside, and who will capture the relevant return is still in a very early stage, which adds investment risk. 
A longer-term impact that has yet to emerge is the impact on electricity infrastructure from more EVs. More charging points at home puts more pressure on the distribution network, which in turn may lead to more infrastructure spending and/or more incentive to decentralise power generation.
Louis Florentin-Lee, portfolio manager of the Lazard Global Sustainable Equity fund
Looking ahead, we expect governments, businesses and consumers to look to be much bolder as they seek to make the world greener. 
We believe that this could include a significant push around electric vehicles, especially as in many parts of the world consumers have recently experienced the benefits of better air quality as a result of less cars on the road. 
This will drive demand and top line for companies that make electric vehicles. But it is not clear to us that mass market automotive manufacturers can ever sustain long-term competitive advantages that will allow them to make high levels of return.
When we look for attractive investment opportunities, we look for companies which can form a critical part of the building blocks for EVs as they should also see a significant increase in demand. 
In particular, we look for those companies that have strong barriers to competition in terms of both technology and scale. For example, companies that produce critical components of EVs, at a low proportion of the cost of the end product, should be able to sustain high levels of financial productivity, while at the same time benefitting from growth in the market.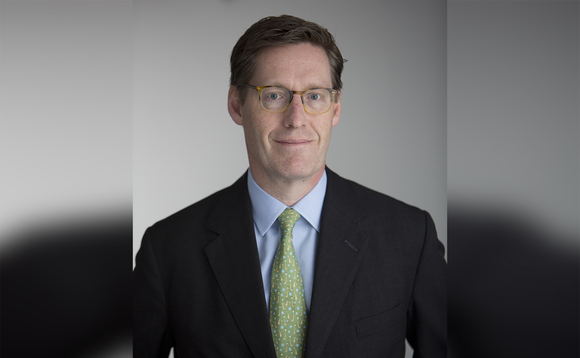 Mark Hawtin, investment director, disruptive growth and technology at GAM Investments
We are already seeing an increase in electric vehicles but the next stage of disruption will come from the growth of robotic vehicles, infotainment and advanced driver assistance systems. 
The three segments alone accounted for a $174m opportunity in 2018, but that is expected to explode to a $13.8bn opportunity by 2028.
Regulation is a dominant driver within the transportation sector, with China being a key country pushing electric vehicle adoption. Although there is strong government support for electric vehicles, the infrastructure to support this is still lacking: chargers are often located away from demand hotspots and only function sporadically in any case. 
The Chinese firm Li Auto developed an EREV (extended range electric vehicle) to solve these problems. Although EREV has proved to be the perfect solution for the current problems in China, Li Auto believes that ultra-fast charging (15-minute charge for 500km) will be possible several years earlier than expected and is therefore investing in the space.
In our view, the opportunity ahead is still enormous. Huge opportunities will emerge in vehicle operating systems, computing platform and transportation as a service and new winners will emerge utilising the unique digital laws that drive exponential gain. Transportation will be a key investment focal point for the next 5-10 years.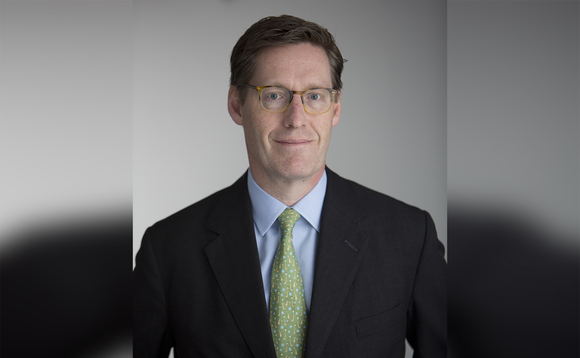 As the world slowly emerges from the pandemic, investor and stakeholder attention towards the energy transition and sustainable living has gone up several gears.
From governments such as the UK announcing a ban on selling diesel cars by 2030 to talk of disruptive tech giants, such as Tesla, scouting for locations to build new electric vehicle (EV) factories, the...
To continue reading this article...
Join Investment week
Unlimited access to real-time news, analysis and opinion from the investment industry, including the Sustainable Hub covering fund news from the ESG space

Get ahead of regulatory and technological changes affecting fund management

Important and breaking news stories selected by the editors delivered straight to your inbox each day

Weekly members-only newsletter with exclusive opinion pieces from leading industry experts

Be the first to hear about our extensive events schedule and awards programmes
Already an Investment Week
member?