FCA to temporarily ban promotion of speculative mini-bonds
From 1 January 2020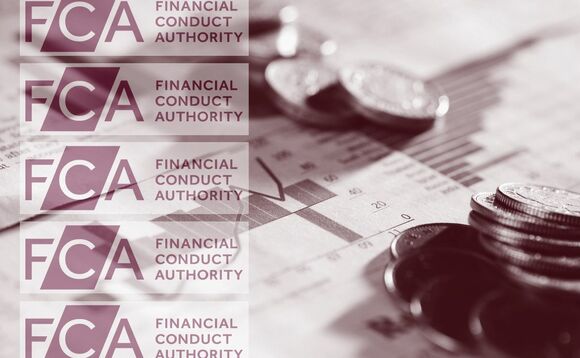 The Financial Conduct Authority (FCA) will temporarily ban the mass marketing of speculative mini-bonds to retail customers for 12 months from 1 January 2020 while it consults on making permanent rules.
The financial watchdog said the ban will mean that unlisted, speculative mini-bonds can only be promoted to investors that firms know are sophisticated or high net worth.
The move comes ahead of 'ISA season', as it is common for mini-bonds to have ISA status, or claim they do.
The ban will only affect more "complex and opaque" arrangements where the funds raised lend to a third party, invest in other companies or purchase or develop properties.
Four arrested as SFO investigates collapsed London Capital & Finance
The FCA typically has limited powers over the issuers of speculative mini-bonds as the product is unregulated, however, it can act when an authorised firm approves or communicates a financial promotion, or directly advises on or sells the products. Alongside this activity, it said, there is growing incidences of fraud or scams.
Earlier this year, the FCA directed mini-bond issuer London Capital & Finance to remove its promotional material on the basis the way in which it was marketing its bonds was "misleading, not fair and unclear".
In the past year, the FCA has worked to tackle the risks for investors from mini-bonds, including investigating more than 80 cases of regulated activities potentially being carried out without having the right authorisation. It has also assessed more than 200 cases of financial promotions that appears not to have complied with FCA rules.
Additionally, it is seeking to persuade internet service providers, especially Google, to take more action, like take down websites promptly where they are likely to involve a breach of law or regulations.
Last month, Investment Week's sister title Professional Adviser revealed IFS Wealth & Pensions director and chartered financial planner Ricky Chan was helping an elderly couple after they invested £45,000 into mini-bond provider Exmount Commercial Developments, which has since gone off-grid. Exmount's website is still live.
FCA chief executive Andrew Bailey said: "We remain concerned at the scope for promotion of mini-bonds to retail investors who do not have the experience to assess and manage the risks involved.
This risk is heightened by the arrival of the ISA season at the end of the tax year, since it is quite common for mini-bonds to have ISA status, or to claim such even though they do not have the status.
"In view of this risk, we have decided to complement our substantial existing actions with a further measure which will involve a ban on the promotion and mass marketing of speculative mini-bonds to retail consumers. We believe this will enable us to further consumer protection consistent with our regulatory principles and the FCA Mission."
Moira O'Neill, head of personal finance at interactive investor, said: "Savers are now in the unfortunate position where even if they can lock their money away for four years, they will only get 2% interest. So the prospect of lending money to a company via a mini-bond for a similar period and getting four times that amount, or more, is tempting.
"But mini-bonds are paying higher rates than bank accounts precisely because they do contain an element of risk - essentially the risk that the company could go out of business. And it's often too difficult for customers to assess if are they paying enough to take that risk."
She added: "Meanwhile, the sector as a whole has escaped the kind of in-depth analysis that is normal for both the equity and corporate bond market."
Back to Top