Lyxor raises its own bar with firm-wide climate policy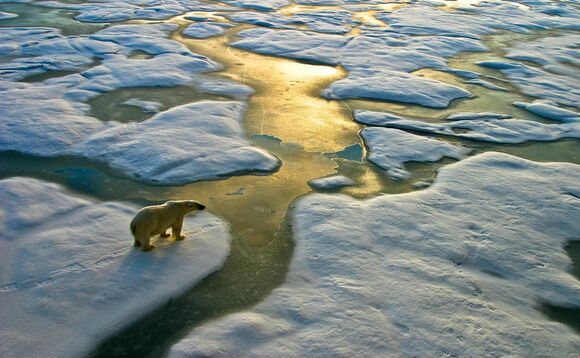 Lyxor Asset Management has set a climate policy based on four pillars that will underpin its responsible investment strategy and form a "conceptual and operational framework" for applying climate issues to its core business.
The four pillars are: divesting from coal; "designing innovative solutions" for climate transition; setting a two-pronged shareholder engagement policy; and using new proprietary methodology for assessing climate-related risk of its portfolios.
The France-based group said while investing in low carbon energies was essential for meeting the pledges of the Paris Agreement, coal divestment has also become a key factor.
Lyxor will now withdraw investment support from companies "most exposed to the sector" - those generating more than 10% of turnover from activities related to thermal coal mining, and energy companies for which over 30% of electricity production is derived from coal.
To date, the company has divested €350m and is aligned with parent Société Générale's group strategy of complete exit from the coal sector by 2030 for companies with assets in the European Union or Organisation for Economic Co-operation and Development and by 2040 for those with assets in the rest of the world.
Lyxor launches yield curve ETFs
Building on Lyxor's existing commitment to the United Nations' Sustainable Development Goals, its engagement policy will comprise a climate change voting policy, encouraging objection at general shareholder meetings to environmental controversies while forming "numerous partnerships with financial and non-financial actors involved in the fight against climate change".
Lyxor gave the example of adherence to the Climate Bond Initiative programme, the Green Bonds Principles and Climate Action 100+, as well as several academic partnerships to drive research into sustainable investment and finance.
At 15 September, Lyxor had performed an ESG and Climate rating on 325 funds, based on 150 criteria.
Florent Deixonne, head of SRI at Lyxor Asset Management, said: "With its climate policy, Lyxor has created an ambitious framework to support the climate transition.
"I am convinced that by focusing on the four pillars of constructive dialogue with issuers, innovative investment solution design, exclusionary policies and portfolios' climate indicators, we are equipping ourselves to put investment at the service of the transition to a low-carbon world."
Back to Top