CFA UK: Woodford gating should 'cause every leader to ask questions'
Better governance needed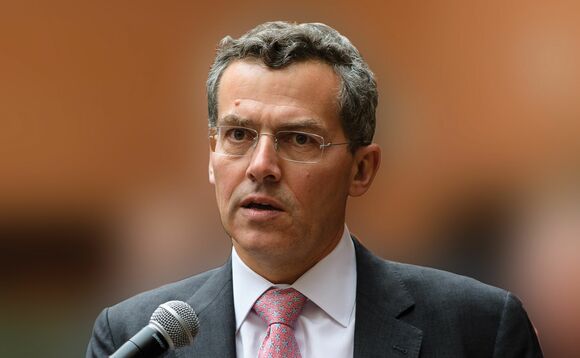 CFA UK has weighed into the furore surrounding Neil Woodford, saying it serves to warn all investment management leaders to better-scrutinise their activities.
Following last week's suspension of the Woodford Equity Income fund, the trade body for UK investment professionals, which also sits behind the Investment Management Certificate, said it was particularly concerning given the timing and current market conditions.
Will Goodhart, chief executive at CFA UK, said: "The gating of the Woodford fund is unusual as it has not occurred at a time of market stress."
The body said the gating of the fund raised wider questions around professionalism and ethics in fund management.
CFA UK to introduce ESG investing qualification
While it said the Financial Conduct Authority (FCA) should not necessarily be more heavily involved in fund governance, levels and quality of independent governance over the way funds are managed needed to improve.
"[The FCA's] role is to regulate, not to govern," the CEO said.
Goodhart added: "Strengthening the governance requirements - as the [Asset Management Market Study] proposed and as has since been done - dealing with the root cause rather than with the symptoms - will improve client outcomes."
Clear liquidity risk warning
CFA UK called for "clear and prominent" disclosures on liquidity risk in fund literature, and said gating "and other redemption management tools should be used sparingly, on a temporary basis, only in exceptional circumstances", while always used fairly and in all investors' best interests.
Since last week's suspension, Woodford Investment Management and heavy backer Hargreaves Lansdown have come under fire, with the FCA and politicians such as Nicky Morgan MP, chair of the Treasury Select Committee, turning their attentions to the debacle.
Goodhart said: "The gating … should still cause every investment management leader to ask themselves some key questions: Do we have the right governance processes and controls in place? Do we have the right culture of challenge in place to allow these processes to work? Are our actions aligned with our purpose and is our purpose client-centric?"
He concluded: "If they can't answer these questions positively, then they should refresh their culture, processes and controls to set things right."
Woodford Investment Management has announced the fund will remain suspended for a minimum of 28 days as Woodford readjusts the portfolio.
Back to Top