Blue Whale co-manager Lloyd departs for senior role at Crake AM
Stephen Yiu lead on the fund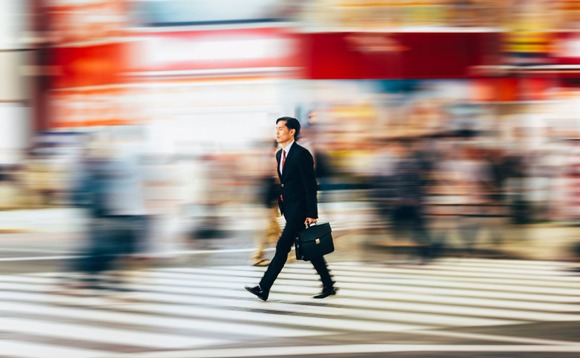 Robert Lloyd, co-manager of the Blue Whale Growth fund with Stephen Yiu, has left his role to join Crake Asset Management.
Lloyd left his role as fund manager at Blue Whale Capital earlier in the year to join Crake Asset Management as partner.
He spent two years at Blue Whale, and was also previously an equity analyst at Nevsky Capital and an M&A analyst at Fenchurch Advisory Partners, according to his LinkedIn profile.
Yiu launched Blue Whale with the backing of Peter Hargreaves in 2017, having previously worked at Hargreaves Lansdown between 2002 and 2007.
He went on to co-run the Artemis UK Growth fund (now Artemis UK Select) alognside Tim Steer, and has also worked at New Star (now Janus Henderson). Most recently, he worked under Martin Taylor and Nick Barnes at Nevsky Capital.
Blue Whale's Yiu on the biggest issues facing the industry
He is lead manager on the £151m Blue Whale Growth fund, which is comfortably beating the IA Global sector average of 2.7% over one year to 5 June with a return of 15.3%, according to FE. There are three other people on the investment team.
Eduard Mallia, Blue Whale's relationship manager, commented: "Robert Lloyd left Blue Whale Capital LLP in February 2019. We thank Robert for his contribution to the success of Blue Whale Capital and wish him all the best in his future endeavours."
Investment Week reached out to Crake AM for comment, but could not be reached.
Back to Top