Liberum awards Quilter and HL 'buy' ratings and marks AJ Bell a 'sell'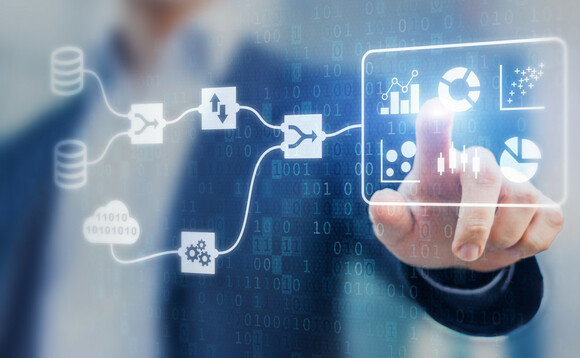 In their inaugural piece of research on investment platforms, analysts at Liberum have identified Quilter and Hargreaves Lansdown as the best buy opportunities, while AJ Bell received a sell rating from the team.
The analysts predict high structural growth in the sector to continue, expecting the multiple headwinds for the sector in the UK to be a "multi-decade trend".
"Increasing private wealth, an ageing population and an increased need to start saving early in working lives should support growth across the wealth management and investment platform sector," Liberum said.
However, the firm sees pricing pressures for adviser platforms, which is a much more competitive space than D2C and is not dominated by one provider. The greatest risks face the sub-scale adviser platforms, which are at risk of disintermediation as advisers consolidate, they added.
Meanwhile, in the D2C space, Liberum has initiated its coverage with five key names: Quilter, Hargreaves Lansdown (HL), IntegraFin - which owns Transact, Nucleus and AJ Bell.
Quilter
Quilter came at the top of the list with a 'buy' recommendation, with the analysts predicting 5% net new money as a result of the "growth of its own distribution, its recent adviser acquisitions, coupled with their fund performance and, importantly, the new UK platform".
"When combined with the cost optimisation programme we expect the top line will grow by 7%-8%, leading to mid-teens earnings per share (EPS) growth," the report said, while also predicting a total shareholder return (TSR) potential of 27%.
"The sale of the life business, large expected buyback and focus on higher quality earnings provides a re-rating opportunity for investors. We initiate with a 'buy' rating and 159p target price, which includes a 25% discount for any perceived execution risk."
Hargreaves Lansdown
Despite a difficult time in the wake of the Woodford scandal, HL also received a 'buy' rating, with the analysts praising the business for its "leading brand, best-in-class service levels, agile technology platform and pricing strategy", expressing a view it will remain "a clear market leader in the D2C space".
"The returns generated by, and resilience of the model is something which we believe others will fail to replicate," the analysts said.

"With a 21% TSR potential to our 2125p target price we initiate with a 'buy' rating, although acknowledge short-term news flow may create volatility."
IntegraFin and Nucleus
IntegraFin, Transact's parent, and Nucleus got lower predictions, with TSRs of 8.8% and 7% respectively, and were both awarded a 'hold' rating.
Liberum sees IntegraFin as well-placed to win market share, and said its "fully insourced model should enable the group to continue to improve what are already sector leading margins". However, the stock is already trading close to the analysts' assessment of fair value (with a target price of 390p), leading to the 'hold' rating.
It described Nucleus' offering as "less attractive than that of its listed peers", but still sees the business delivering attractive levels of organic revenue, with a target price of 150p.
AJ Bell
However, AJ Bell did not come off so lightly, with the analysts saying the current valuation of the business (with shares trading at 367p) is "a challenge to justify".
"This is especially true given the potential operational risks to its strategy and the distinct possibility that guidance proves too optimistic," they said.
"With the shares having increased 145% since IPO, there is the added risk that investors, including key insiders, choose to crystallise these gains. As a result, whilst we appreciate the attractiveness of the growth profile, we initiate with a 'sell' rating and a 295p target price."
Back to Top