Renewable energy sector 'falling short on human rights'
Scores similarly to 'high-risk' apparel sector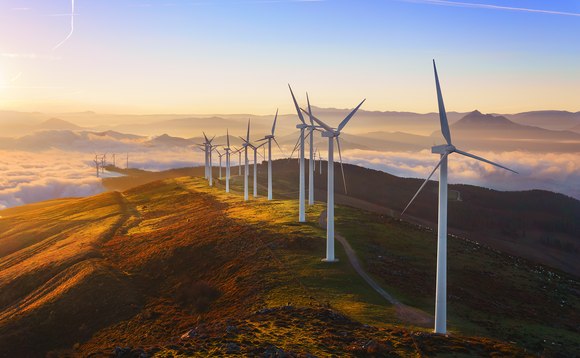 Renewable energy firms are failing on serious ethical issues, with not one of those assessed "fully meeting" their responsibilities to human rights, as defined by the UN Guiding Principles on Business and Human Rights (UNGP), according to a new report from Business & Human Rights Resource Centre.
Of the 16 largest publicly traded solar and wind companies assessed against the new Renewable Energy and Human Rights benchmark, not one was found to be respecting land rights, and only one has a public commitment on indigenous rights.
Seven of the firms scored less than 10% against the benchmark, while three-quarters scored under 40%, and only two broached 50%, one of which has had allegations of abuse levied against them.
Natixis IM launches ESG fund of funds
The sector overall has faced allegations of human rights abuse, including killings, threats and land grabs, with at least 197 raised over the past decade, around 40 of which came last year alone.
On the "most important indicators" of basic human rights obligations, the average score for the sector was akin to that of other high-risk industries such as apparel, agriculture products, extractives and ICT manufacturing.
However, despite the poor showing, good practice can be found in the sector, including a wind farm in Mexico owned by the indigenous community, a wind farm project in South Africa that consulted with local communities about jobs and part-ownership, and wind and solar projects in Canada owned by indigenous groups.
The benchmark is composed of 13 core indicators from the Corporate Human Rights benchmark to assess companies against the UNGP, along with a further 19 indicators developed specifically in relation to the renewable energy industry.
ASI targets ESG opportunities with corporate bond fund launch
Marti Flacks, deputy director, Business & Human Rights Resource Centre, said: "Renewable energy companies are leading the transition to a net zero-carbon economy as part of the global effort to tackle the climate crisis.
"Unfortunately, this benchmark shows the sector is falling short on human rights, especially on land rights and protecting indigenous people. This not only threatens harm to communities, but risks project delays and increased costs that could put the transition to a net zero-carbon economy in jeopardy.
"These results point the way for renewable energy companies and investors to make improvements to make sure the transition to a net zero-carbon economy is both fast and fair. The best way they can do this is by carrying out human rights due diligence to prevent, identify and mitigate risks throughout their operations and supply chains.
"Best practice exists and should be followed."
Back to Top