Are we heading for another late-1990s tech bubble?
Value comes from cash flows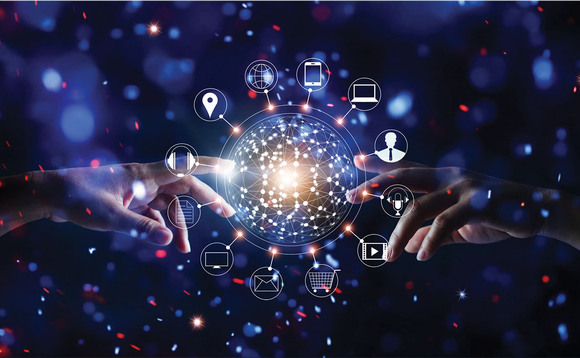 E-commerce stocks have enjoyed a spectacular run over the past five years.
Even taking into account the recent setback, the Dow Jones Internet Commerce index is up 255% since late-2013. Given such an eye-popping return, how nervous should we be about the prospect of a market implosion on the scale of that witnessed after the late-1990s tech bubble?
The current hype about two-sided platforms, big data and 'blitz' scaling, featuring a growth-over-profits mentality, raises that possibility.
There are three arguments that support this view. Firstly, the breathtaking rise in the e-commerce index has coincided with a massive increase in G4 central bank balance sheets. This is worrisome, as asset price bubbles depend on excessive credit growth.
Kestrel IP slashes equities exposure ahead of 'tech-driven Q3 slowdown'
Secondly, e-commerce valuations do appear frothy. Their free cashflow yield (FCF) of only 2% is even lower than the tech sector's in the late-1990s, prior to the bursting of the dotcom bubble. Five of the 15 members of the index are FCF negative (including Amazon and Netflix), while a further five have an FCF yield of less than 2% (including Google and TripAdvisor).
Lastly, technology has a long history of producing disruptive companies that appear dominant one year, only to find themselves abruptly and acutely on the ropes as they in turn are disrupted. Creative destruction is accelerating, yet many e-commerce companies are taking longer to generate free cashflow.
Digging deeper
These are all strong arguments. However, we believe unequivocal bears miss two key points. Firstly, digital technologies are more powerful than their predecessors because they are inherently scalable (as bits can be copied over and over again, perfectly, instantaneously and at almost zero cost).
This allows costs such as tech infrastructure to be spread over thousands, millions, and sometimes billions, of customers. Secondly, that cynics risk tarring all e-commerce companies with the same brush, even though many possess sound and promising business models.
The five tech risks that can be an opportunity for wealth firms
The history of Silicon Valley suggests the most successful innovators will capture the bulk of the profits. Acquiring scale and network effects, which make it easier and less costly to acquire new customers, is critical. So it is understandable that new companies spend voraciously to build up their tech infrastructure and acquire customers before competitors beat them to it.
'Blitz scaling,' however, means they may have an extended period of negative free cash flow before eventually becoming profitable.
Valuing stocks
So, how should e-commerce companies be valued? We believe a framework advocated by New York University's Professor of Finance Aswath Damodaran provides an excellent basis to look at the valuation of tech companies.
There are three different revenue models. The first is a subscription model (such as Netflix), which typically exhibits higher user stickiness. This make revenues more predictable but involves higher client acquisition costs. The second relies on advertising revenues (for example Facebook and Google), a model that scales up faster, as adding new users is easier, but revenues are heavily driven by user intensity and churn rates are often quite high. The third are transaction models (such as Uber and eBay), which are the riskiest.
In Damodaran's framework, the value of an e-commerce company is determined by the value of its existing users, plus the value of the new customers it will acquire over time. The former is the net present value of the expected cashflow stream from an existing user, multiplied by the number of users. Calculating this requires estimates for: the average revenue per user and its expected growth rate; how much will be spent servicing existing users (for example shipping costs for Amazon); and the average user renewal rate, which is especially important for subscription-based companies.
What will be the impact of significant techreclassifications for investors?
Calculating the expected value of new customers is similar, but requires two additional estimates: the costs to acquire new users - such as marketing and promotional expenses; and the expected growth rate of new customers.
The third input is the net present value of what Damodaran refers to as 'corporate drag.' It includes expenditures on tech infrastructure and business development. For example, this includes the cost of content for companies like Netflix, which is estimated to have spent $9bn in 2017 and over $12bn this year.
In healthy firms, these expenses grow at a lower rate than revenues creating a pathway to profitability.
Competitive dynamics also affect valuations. A user-based company that does not have significant barriers to entry will struggle to create value no matter how many users it adds, because the competition will keep a lid on its pricing power. Barriers are often based upon economies of scale, which lower marginal costs and provide network effects. The most successful e-commerce companies, such as Google, Facebook and Amazon, also use their scale to gather and exploit big data. This can increase the value per subscriber and lower user acquisition costs
In summary, the number and growth of users is not the end game, but rather a means to an end. Value ultimately comes from cash flows. Each company must be analysed based on its ability to produce free cash flow on a sustainable basis and on management's skill in capital allocation, including investing today for future value creation.
Kevin Hebner is managing director of global portfolio management at Epoch Investment Partners
Back to Top