Argonaut's Norris: 'Fraud' lockdown was the 'biggest policy error since WWI'
Manager critical of Westminster's response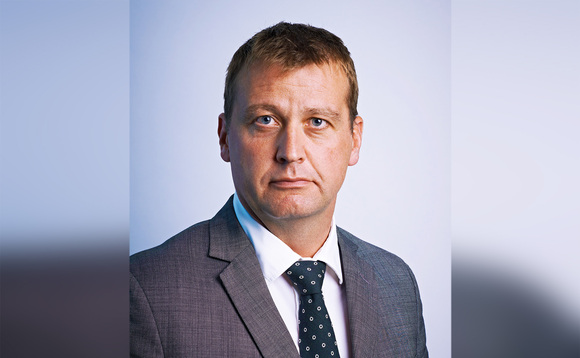 The UK Government's decision to implement a lockdown was one of the "biggest policy errors since 1914", according to Argonaut's Barry Norris, who believes "thoughtful debate" on the Government's response to the pandemic has been "shut down" and that "following expert opinion blindly" is "normally the road to ruin".
Norris believes the UK Government initially sought to follow Sweden's lead, but Prime Minister Boris Johnson "bottled it" for fear of facing tough allegations from mainstream media.
"Boris was told, if he didn't lock down, journalists will ask him on national television to accept responsibility and apologise to the families of those who have died as a result of Covid-19, because the rhetoric would have been that is was his fault for not locking down," the manager continued.
"Now, they cannot admit that they have made a mistake because it is about saving face. The entire world has been hoodwinked by the initial diagnosis of what Covid-19 was and its severity, and that is why I think it is a fraud.
"I have thought long and hard about whether to use the word 'fraud', but in our lifetime, it has been the most significant negative event for the global economy since WWI, and the biggest policy error since 1914 when the Austrian Archduke was assassinated in Sarajevo."
Can the gold rally sustain itself as economies begin to get back to normal?
Despite believing lockdown was an unnecessary measure, Norris believes its impact will be felt across economies over the long term, and in some instances, permanently.
"If you accept my version of the truth, it might be tempting to buy every single airline and cruise ship operator because lockdown has happened once and it won't ever happen again," he said.
"However, that doesn't mean that even if the population's consensus on Covid changes overnight, the government will suddenly throw its hands up and admit to making a mess of this.
"They could even end up doubling down on their policy error. They have potentially become prisoners of their own propaganda.
"You have seen this through random quarantines and the bizarre introduction of face masks. There will probably be future policy error as well."
As such, the manager has shorts on severely-impacted stocks such as Cineworld, as well as holdings in the high-street retail and travel & leisure.
"Industries such as shopping malls are not going to survive lockdown, period," he said.
"With travel stocks, they will spend a whole year without revenues so these will need to be recapitalised, thereby diluting the shareholders through new capital."
"I also think there has been a permanent cultural shift in terms of working from home, which means office properties will continue to struggle.
"It also means we are very bullish on UK housebuilders though, given people will be spending more time in their homes."
That said, Norris holds long exposure to "one or two" airlines which, while they may not do well "over the next few months", have the propensity to be "long-term winners".
Elsewhere, he is short "all vaccine manufacturers" as he said the companies involved have "never brought a drug to market before", and that when a vaccine is approved for widespread use, it will work less efficiently than many people expect it to.
"The mortality rate from patients hospitalised from Covid has fallen significantly and the way they are treating patients in hospitals is through cheap drugs, such as anti-inflammatories or blood thinners - these drugs don't cost a lot of money," the manager argued.
"You have to wonder about the lobbying element among pharmaceutical companies, which obviously do not want solutions for Covid-19 to be cheap, generic drugs, because that will mean a struggle in terms of profit margins.
"I sound like a big conspiracy theorist but I don't categorise myself as that - this policy move and the inability of the government to admit what has happened - it really is that extreme."
Back to Top